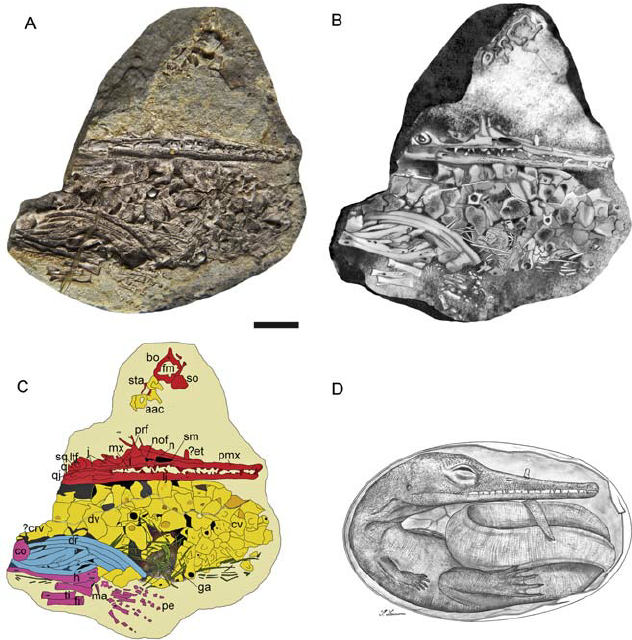 Who: Mesosaur embryo
Lagerstätte: Mangrullo Formation in Uruguay
What: Mesosaurs were an Early Permian group of reptiles that swam in the seas. They were the first reptiles to return to the oceans starting a marine reptile trend that would continue to this day. Many ancient marine reptiles like mosasaurs, ichthyosaurs, and plesiosaurs have evolved to give live birth, called viviparity, which was crucial in their marine domination. This mesosaur embryo is the oldest known amniotic (which includes mammals, reptiles, and birds) embryo. The advance stage of the embryo suggests that mesosaurs were also viviparous or laid eggs on land which quickly hatched. Mesosaurs may have even tended to their young in a nurturing behavior. In general, eggs and embryos are rare in the fossil record due to their low fossil potential but every now and then we get lucky with a truly remarkable find like this one.
References
Piñeiro, Graciela, et al. "The oldest known amniotic embryos suggest viviparity in mesosaurs." Historical Biology 24.6 (2012): 620-630.